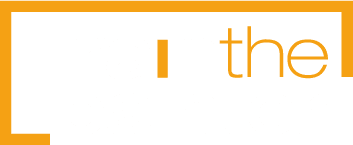 Train the Painter Price Guide
| Train the painter Membership Fees | Joining Fee | Annual Fee | Total |
| --- | --- | --- | --- |
| Affiliate – In Country | £500 | £2500 | £3000 |
| Registered Company | £500 | £1000 | £1500 |
| Associate Company | | | £500 |
Train the painter Certification Fees
Total
Trainee / Renewal
£100
Bronze / Renewal
£100
Silver / Renewal
£150
Gold / Renewal
£200
Transition – Bronze
£100
Transition – Silver
£150
Transition – Gold
£200
Upgrade from Trainee to Bronze
FOC
Upgrade from Bronze to Silver
£50
Upgrade from Silver to Gold
£50
Upgrade from Bronze to Gold
£100
Supplementary Course Certification Fees
Marine Coating
£125
Water Jetting
£175
Thin Film Intumescent with CSCS
£175
Thin Film Intumescent without CSCS
£125
Thermal Metal Spray (bronze + one-day theory)
£125
Thick Film Intumescent
£125
Additional Courses and Fees
Supervisor Course
£750
Supervisor Renewal
£150
Train the Trainer
£750
Transition – Trainer
£375
Trainer Renewal
£275
Audit
£300 – £750
We are delighted to announce that three of our Train the painter training courses are now eligible for Construction Industry Training Board (CITB) funding…
Achievement date before 1st April 2023
Protective Coatings Applicator attracts £120 of funding
Abrasive Blast Cleaner attracts £70 of funding
Spray Painter attracts £70 of funding
Achievement date on or after 1st April 2023
Protective Coatings Applicator attracts £240 of funding
Abrasive Blast Cleaner attracts £140 of funding
Spray Painter attracts £140 of funding
This means that any student who achieves a Train the painter Gold Card by completing all three of the eligible courses will attract a total funding value of £260 (before 1st April 2023) or £520 (after 1st April 2023) for their respective company.
To be eligible for CITB funding an organisation must be deemed 'in-scope' and actively paying into the CITB Levy pot.
If you are a levy paying organisation and would like to find out more about what funding is available please see here for more details.
Click here for more information on Train the painter or get in touch with the team.
CITB funding codes
GET3344 Protective coatings applicator – CITB
GET3345 Industrial coatings paint spraying – CITB
GET3346 Abrasive blast cleaning – CITB