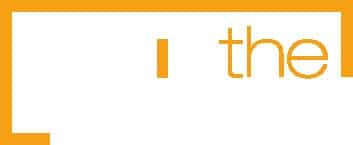 Corrodere Academy certification approved by Lloyd's Register
What is Certification?
Our Coating Applicator Certification procedure is approved by the most respected classification society worldwide – Lloyd's Register.
This Certification procedure tests and validates Coating Applicators, Spray Painters and Abrasive Blast Cleaners practical skills and theoretical knowledge to the highest standards. Lloyd's Register Certified Operatives will be equipped to perform their daily duties to the highest level of safety, protect the environment, reduce waste, extend equipment life and generally reduce the economic impact of Corrosion.
Download Our Certification Brochure
Training vs Certification
Let's align training and certification to driving lessons and taking your test…
A comprehensive training course is available through Train the painter to prepare Operatives for Certification – we all know someone with months, or years, of experience who passed their test without a single lesson.
That is how we approach our Certification programme. If you are confident in your experience and ability and have been well trained on the job, you should be able to pass your Certification exams with your eyes closed.
Benefits of certification
Being a Certified Operatives guarantees a level of competency allowing the employer the confidence to know the job will be done effectively and efficiently the first time around.
Certified Operatives will be set apart from their peers by showing increased levels of safety, reduction in waste, efficient use of machinery and ultimately saving time and money.
Created by industry experts who could see a gap in the market for qualifying Operatives regardless of their industry background or experience but solely on ability, knowledge and merit.
Holding a recognised Lloyd's Register Certificate will enhance your career opportunities by meeting the requirements of Global specifications.
How to become an Approved Assessor
Assessors must have a minimum of 5 years of experience in the Protective Coating Industry. Assessors must also hold one of the following:
ICorr 1
NACE 1
Frosio 2
SSPC 1
Upon a successful application, attendance is required at an Assessor briefing day. Once Assessor status has been granted, the first certification assessment will be observed by a lead assessor, in order to achieve full Assessor approval.